Latest News
"He's The Best In The World, He Should Never Leave Chelsea, Star Praised After Good Performance
Chelsea played well yesterday despite the fact that they were unable to take all the 3 points home at the bridge after Harry Kane's last min equaliser.Chelsea started off the match well by dominating the play in the first 30 mins of the match where they got a goal through Kalidou Koulibaly.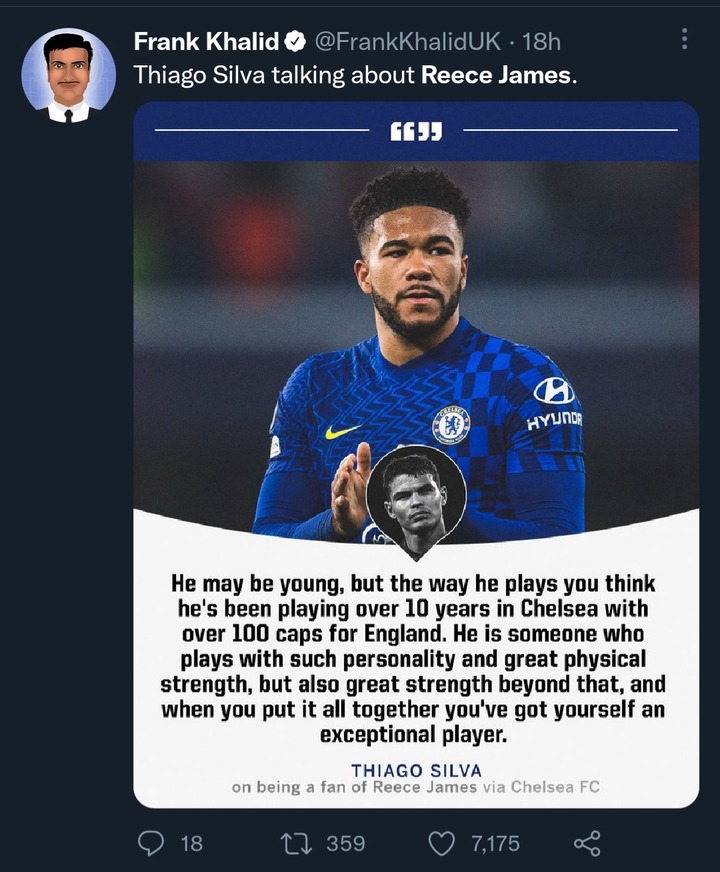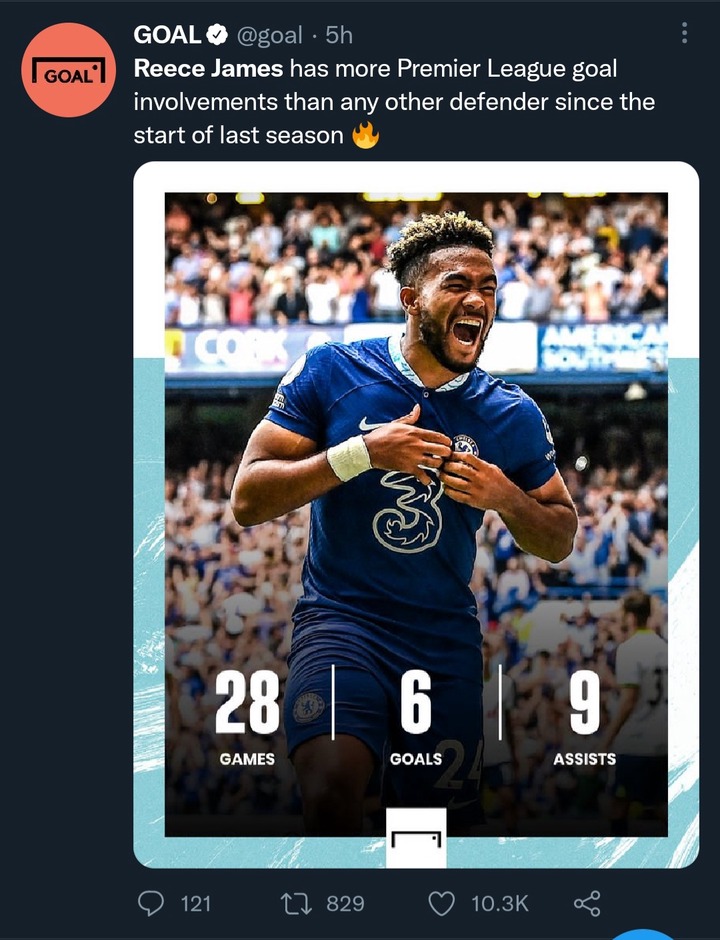 The first half finished when Chelsea were one goal up agaisnt the Spurs before they equalised through Hodjerg.Chelsea got back in the lead 10 mins later Through Reece James who scored a brilliant goal to give the blues the lead at home again.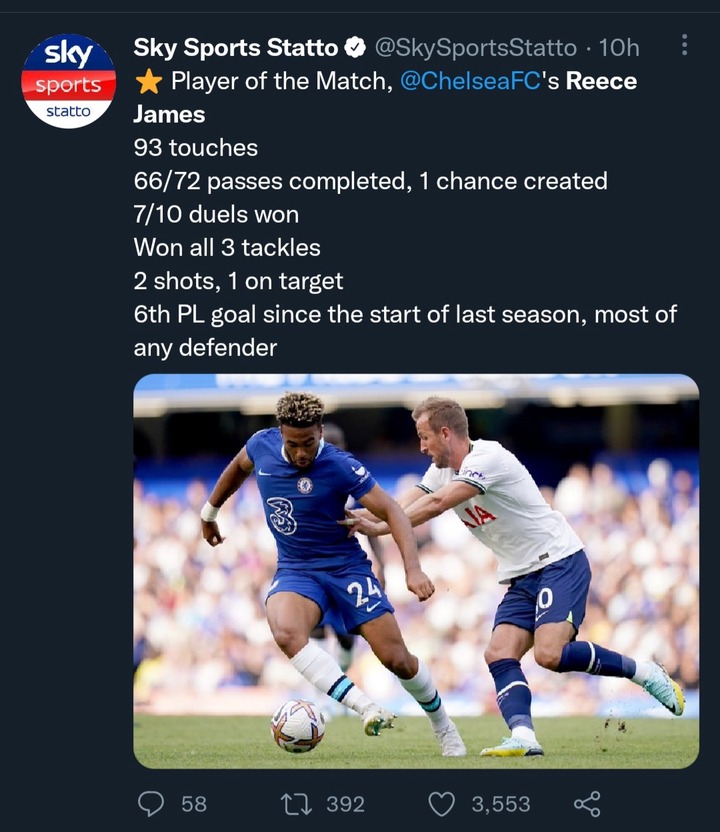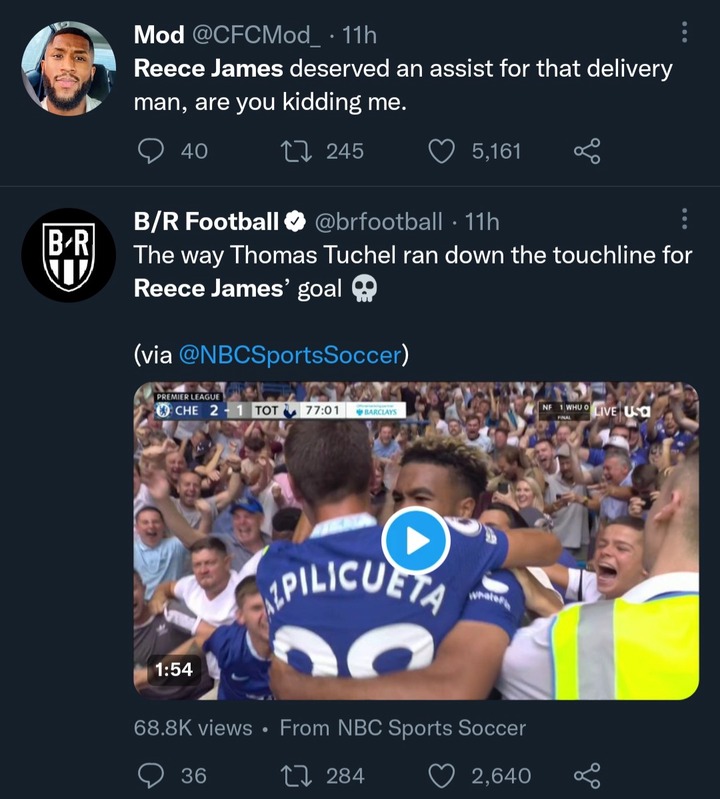 Chelsea threw their 1 goal lead away in the last minute as Kane made it 2:2 for the visitors.Even though the match finished 2:2, Chelsea wingback Reece James won the player of the match after fine display against Spurs.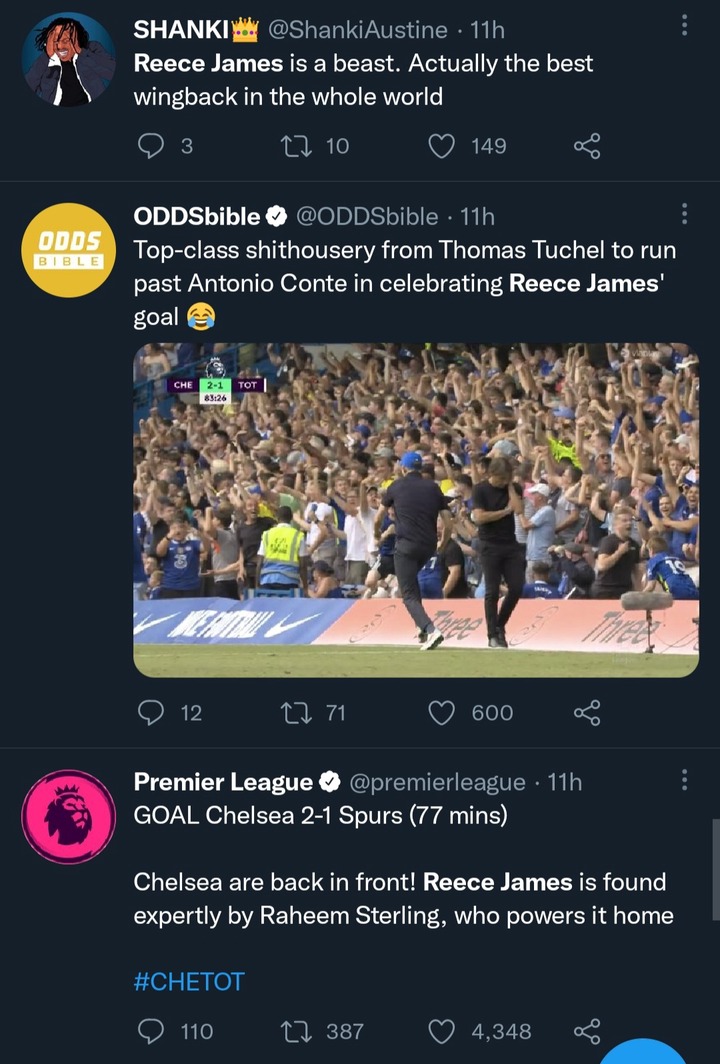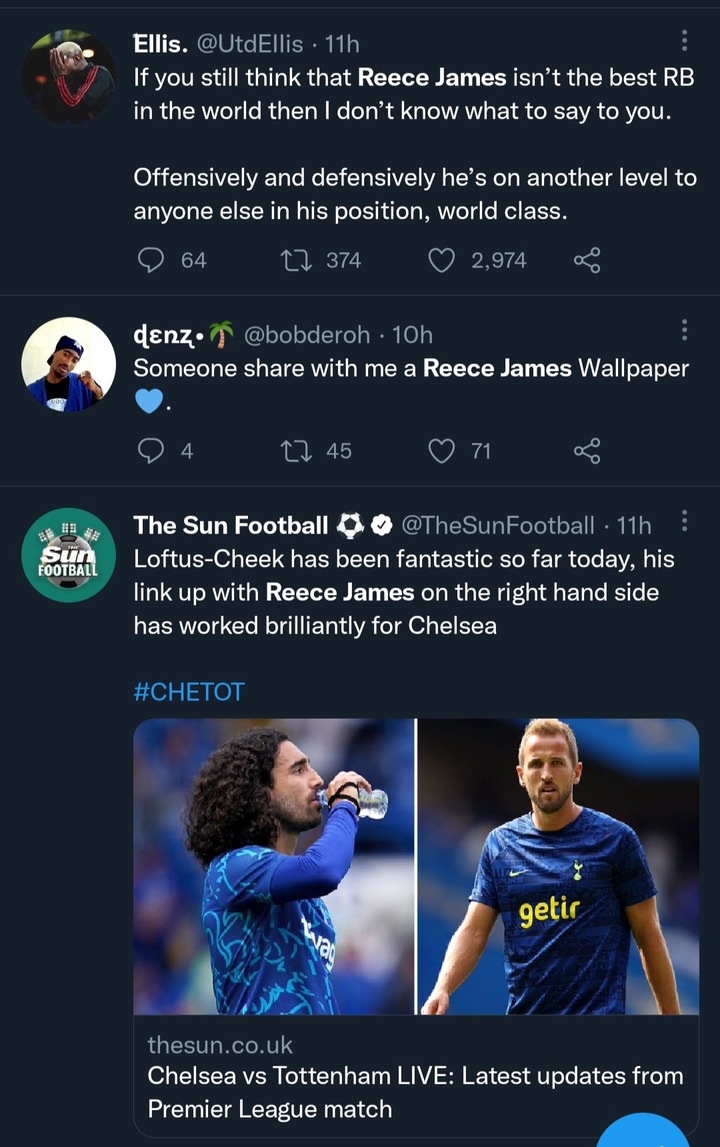 Chelsea fans went on to praise the 22 year old for the impact and energy he brings back to the team.They wished him all the best at the club and urged him to sign a long contract at the club.